YARN WOVEN COVER
FLOOR, WALL & CEILING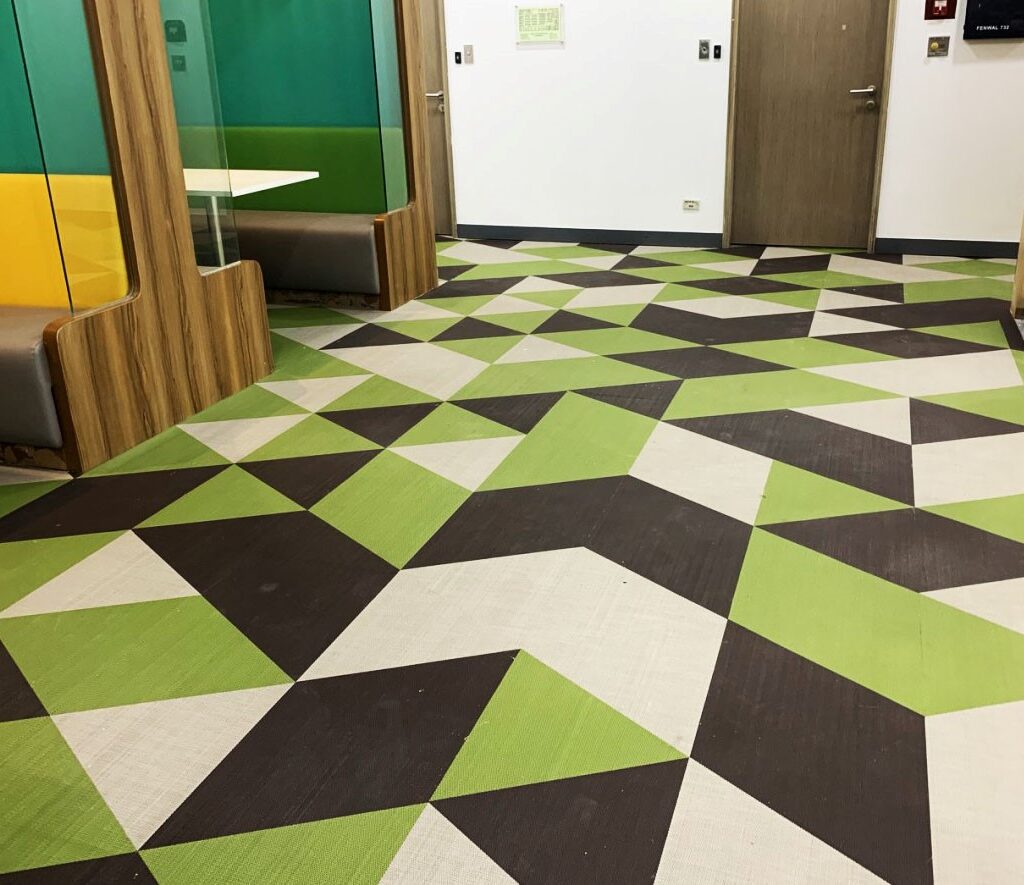 YARN WOVEN VINYL FLOOR COVERINGS
combine the remarkable durability of vinyl with the aesthetic
appeal and texture of traditional carpeting.
Available Roll Size: 2 meters X 10 meters
Available Tile Size: 500mmX500mm
YARN WOVEN WALL COVER ,CEILING COVER & UPHOLSTERY
A natural and warm textile covering, this range is specially designed for
buildings where beautiful finish details are of the utmost importance. Contemporary styles to meet the needs of the marketplace, delivering both an important environmental statement and a visually beautiful, sculpted design story that addresses all vertical surfaces.
Available Roll Size: 2 meters X 10 meters
PRODUCT FEATURES:
✓ ANTI-STATIC PROPERTIES
✓ QUALITY THERMAL INSULATION
✓ NON-SLIP SURFACE
✓ FIRE-PROOF
✓ WATER-PROOF
✓ FADELESS
✓ LOW MAINTENANCE
✓ STAIN RESISTANT
✓ DURABLE / STRONG
✓ TEXTURED/SOFT
✓ UNIQUE
✓ QUIET
✓ SAFE
✓ GREEN